Last week I released new app. It is called Focus Timer Reborn and it is Pomodoro Technique timer. It helps you improve your productivity.
How it works? You can track your work in 25 minutes uninterrupted focused sessions and then take short break. After four sessions it is good idea to take longer break. 25 minutes is not too long to have problem to be focused and after those 25 minutes you can do what do you like.
What is unique on my app is connection between android application  and web part. So I usually track my sessions using web app and then start break on web, take my phone with me and it rings when break is over.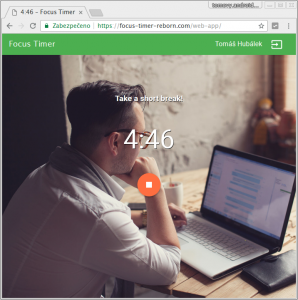 Android app interface has more features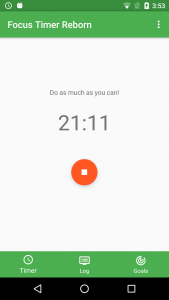 I can also see how is my work performance on nice log screen and in stats.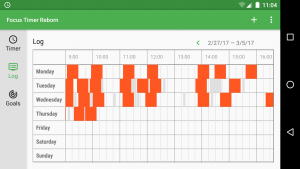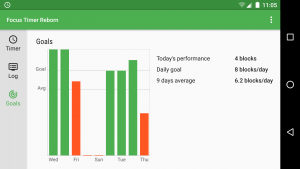 You can read more about the app on dedicated web site at https://focus-timer-reborn.com and download it for free from https://play.google.com/store/apps/details?id=net.hubalek.android.apps.focustimer. Current version is free with no ads. I also don't plan to add ads in near future, most likely there will be added premium functionality. But what is free now will be free forever.
Let me know in comments how do you like it.
Mohlo by vás také zajímat